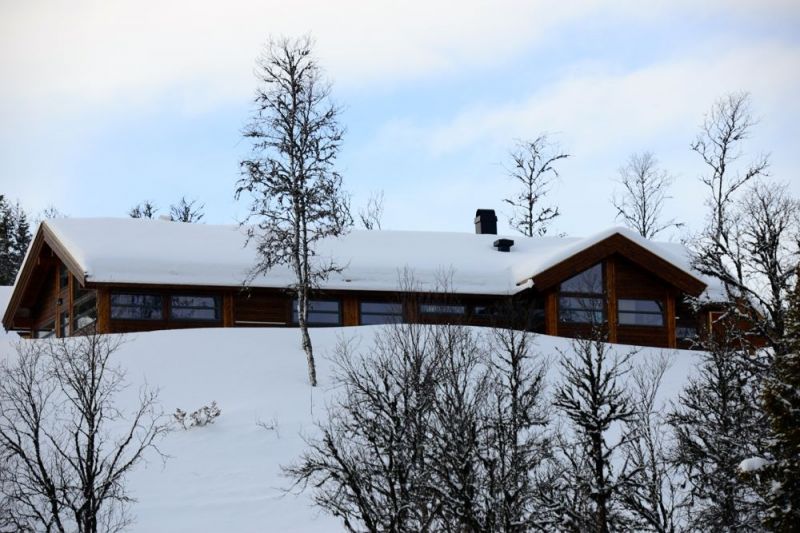 Skogshorn is a two unit cottage and the largest cottage in Liapark. The cottage has a size of 114 square meters. In addition there is a loft in both of the units. The door that separates the two units in the cottage can both be kept open or closed. The cottage is ideal for training camps or two families travelling together.For families travelling alone, the cottage can be sealed off into two seperate units. Both units consists a seperate kitchen and bathroom.

This is the most private of our cottages, and it contains a large porch with 180 degree view over the mountains.
Skogshorn A has a loft from the hallway over the living room, and has a total capacity of eleven persons. Skogshorn A has two seperate bedrooms, a kitchen and a bathroom.
Skogshorn B has a loft in the hallway towards the living room, and a capacity of fourteen persons. This unit has three seperate bedrooms, a private sauna, kitchen and bathroom.